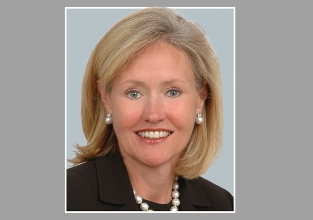 By Cindy Landis, Brokerage Manager, Bronxville Houlihan Lawrence

Jul. 5, 2017:  As summer weather sets in, the local real estate market is heating up, too. The year 2017 opened with lots of "early activity" in Q1.
Some felt that the post-election rally in the equity markets triggered a similar reaction in the real property market. Following that robust start, sales unexpectedly paused in April, lasting into May, which is atypical. Those months are usually the peak of the spring market, followed by the quieter summer markets following Memorial Day.
Fortunately, both here in the village and throughout lower Westchester, activity and deals have picked up again. Statistics year to date point to a higher number of deals this year than last, and other statistics, such as price per square foot, are on the rise as well. Buyer activity, although slowing somewhat, remains stronger than typical for this season.
Here is a recap of statistics to date.
As of June 29, nineteen single-family detached houses are in contract here in the village. That is a 36% increase over the number of houses in contract last year at this time, fourteen. Closed sales are also ahead: 25 have sold versus 21. That's a 19% increase.
Combining the deals in contract and the deals already closed, there are 44 closings on schedule for this year, and the year is only half over. Those 44 will exceed the total closings for all of 2016, 42.
All price points are benefitting from this lift in deals. Local "trade-up" buyers are also returning to the village marketplace, a segment that had been scarce until recently.
Despite recent sales activity, the village market still has inventory available for sale. Continuing supply is important; one does not want the market to run out of steam because of a lack of supply. As it is, supply-to-demand ratios, an indicator of whether a market favors a seller or a buyer, are nearly all in a state of high demand.
Buyers continue to be choosy, though, and pricing matters. The average price per square foot in the village this year is $678, slightly higher than $670, the average for 2016. The median has returned to a more normal level here, $2,196,000, although a mid-year median can swing considerably.
The townhouse market is on a different trajectory. A lack of supply in lower-priced townhouses has stalled sales activity there, and the four townhouses currently for sale are listed in the $1,100,000 to 
$1,500,000 range. The median sale price this year is $1,012,500, and four townhouses have sold this year. The price per square foot is down to $563 from $620, but, of course, it would be substantially impacted upward if one of the homes currently on the market would sell.
The cooperative market is moving well. There are twelve units for sale; one less than in 2016. Twenty-four co-ops have closed, which is 26% more than last year at this time, but the number of pending deals has declined: 10 vs 13. Net-net, the co-op market is also poised to overtake last year's performance. The median to date is $522,500, up 12%.
All in all, it was a productive first half of the year for the village market. 
Pictured here:  Cynthia Landis, managing director, Bronxville office of Houlihan Lawrence.
Photo courtesy Houlihan Lawrence