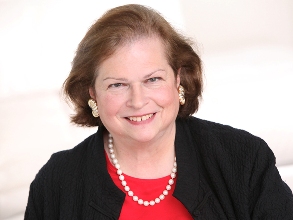 By Priscilla R. Toomey, Licensed Associate Real Estate Broker JD, ABR, Julia B. Fee/Sotheby's International Realty

Jun. 21, 2017:  Once seller and buyer have agreed on price and terms, that's it, right? Actually, there is a lot more to do and the possibility of several bumps in the road. Anticipating what they can be will help you avoid them.

Before contracts are signed in this area, the buyer typically has an inspection. Sellers should be familiar with the condition of the basic systems in their home--after all, they have been living there. But it's good to think through those items the inspector will look at. One place to find a list is the property condition disclosure statement. In Westchester, lawyers almost universally tell their seller/clients not to sign it, but it does serve as a good checklist of the items an inspector will take a close look at. Moreover, they are the "big ticket" items, so sellers are well advised to have those items in good working order before the house even goes on the market.
Next, contracts need to be negotiated and their terms agreed upon. Surprises often occur at this step, as one party or the other remembers something he or she previously forgot and wants to make sure it is addressed before things go any further. If the listing has exclusions, that list should be double-checked to make sure it is comprehensive. Changes in basic terms can also be requested at this point--for example, how much cash the buyer intends to put down.
Hopefully, sellers have discussed recent comparable sales with their broker. That's important, not just for correctly pricing the house for listing purposes but also because whenever mortgage financing is involved, the lender will order an appraisal, and the most helpful scenario is for the appraiser to determine that the house is worth the contract price. If the appraiser concludes that it is worth less, the seller and buyer may need to renegotiate the price, or the buyer may need to come up with more cash, or the transaction may not go forward. The broker should always prepare a package of comparable recent sales to give to the appraiser, as well.
Then there will be a title search, there may need to be a new survey drawn, and the certificate of occupancy will be checked to make sure it is current. To the extent possible, the seller needs to have a good idea what will turn up on these documents and will have made sure there are no issues with them before putting the house on the market, because once people are in the midst of a transaction, glitches in any or all can cause significant delays, may prevent the seller from moving forward, or may even give the buyer a reason to back out.
Be cautious if you allow your sale to be contingent on the sale of your purchaser's property--this creates a domino effect and you have no control over what happens on someone else's transaction--it may delay the closing of your sale.
And be sure your closing is scheduled within 60 to 75 days of the date your contract is fully executed. That's because, as they say, "life happens," and all kinds of events can occur--and the longer the parties give before closing the sale, the greater the odds a fly in the ointment will appear.
Knowing what to anticipate and communicating with your broker and lawyer to anticipate and avoid potential problems will assure you a successful transaction!
Pictured here:  Priscilla Toomey, licensed associate real estate broker, JD, ABR, Top5, certified EcoBroker, SRES with Julia B. Fee/Sotheby's International Realty, 2 Park Place, Bronxville, NY 10708; cell, 914-559-8084; email, CLOAKING .
Photo courtesy Julia B. Fee/Sotheby's International Realty