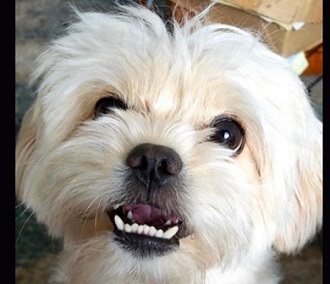 By Allison Roesser
May 20, 2020: Ace is a two-year-old Shih Tzu/ Pomerania mix with a sparking underbite that helps him dole out adorable tiny kisses. 
This ten-pound ball of fluff lives to run and play. His favorite toy is his tug-o-war rope, which he will carry around the house with him for whenever the moment strikes you to engage. 
Ace has an impressive set of legs and loves to show off his skills when he jumps three feet in the air. When he is not training for the NBA, he enjoys running around the yard. He would be a perfect candidate for agility training where he can channel his energy into pleasing you. 
Ace will tell you when he wants to go out, and if you listen to him, his housebreaking skills are impeccable. He walks well on a leash and gets along with all people and other dogs.  
This fabulous fellow would be happiest in a home where he isn't left alone all day and has children to play with and express his energy. He is healthy, neutered, and up to date with his vaccinations. 
For more information about Ace, please email Shih Tzu and Fur Baby Rescue at  CLOAKING