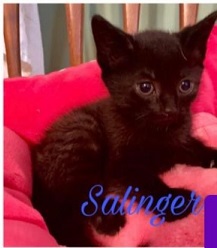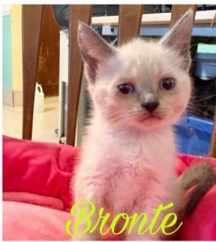 By Allison Roesser
Oct. 9, 2019:  "I have lived a thousand lives and I've loved a thousand loves. I've walked on distant worlds and seen the end of time because I read." -George R.R. Martin
Introducing the "Author" Kittens: Mom and her babies were found living on the streets covered in fleas with terrible eye infections and as skinny as skinny could be.  A kind woman was watching over them, but she knew that her landlord would never approve and had to get them to safety before she lost her home.  Now they are in the care of Animal Life Savers rescue and are healthy and thriving.  
Hemingway was named for she is a very sweet girl who happens to be a Hemingway Cat with 7 toes on each foot.  Salinger, the only male of the litter, is a black beauty and the spitting image of his mother.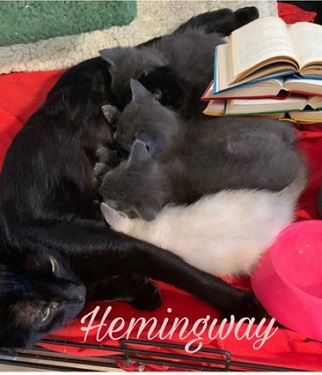 Christie, Austen and Shelly are the the identical three sisters and are Russian Blue mixes.  Last, but not least, little Bronte is a Siamese mix.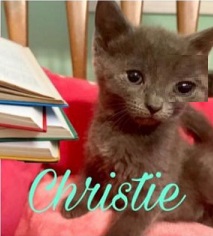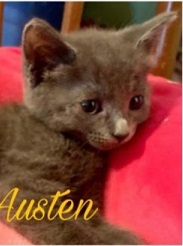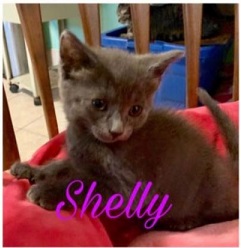 All of the kittens are loving, sweet, playful and active.  They are litter box trained and great with children and all other animals.  
If you would like more information about these literary babies please email  CLOAKING , call 201-335-PETS, or visit  www.animallifesavers.org