Written by the Family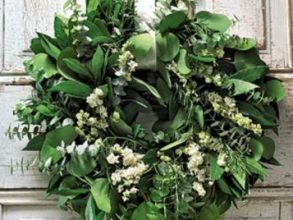 Sep. 17, 2014:  Linda G. Vernon, 72, died of cardiac amyloidosis on July 9, 2014, at her home in Exeter, New Hampshire, with family by her side.
She is survived by her daughter, Kirsten Vernon; granddaughters, Abby and Cate Dixson; brother, Ronald Woolery; brother-in-law, Donald Sumpter; and nieces, nephews, and cousins. She was predeceased by her son, Nathan Vernon; her sister, Lois Sumpter, passed away shortly after she did.
Linda was born to the late H. Bert and Grayce Woolery on August 11, 1941, in Pasadena, California. The first in her family to earn a college degree, Linda was a Chi Omega at the University of California Santa Barbara. She also held a master's degree in education from Temple University. In 1963, Linda married Kenneth Vernon, and they had two children in Philadelphia and divorced 17 years later.
Investing twelve years as a full-time mother, Linda returned to teaching, first in the Rochester, Michigan, area and then at The Bronxville School.

After 20 years in Bronxville--fondly remembered as a caring, creative, continually learning sixth grade (middle school) English teacher who instilled lasting writing skills in her students--she retired and relocated with her daughter's family to Exeter, New Hampshire. She was a devoted grandmother and served as president of the Seacoast Newcomers Club.

In recent years, Linda also greatly enjoyed her other home in Bonita Springs, Florida. A gracious and loyal friend to many, an organizer of book, theater, golf, bridge, and tennis groups, and an adventurous international travel companion, she will be greatly missed.
A memorial service will be held at The Reformed Church of Bronxville on Friday, September 19, at 3:00 pm with a reception following.
Memorial donations may be made to The Bronxville School Foundation (177 Pondfield Road, Bronxville, New York 10708; www.bronxvilleschoolfoundation.org).