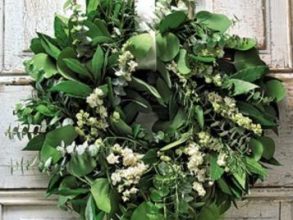 By Staff
Jan. 8, 2020:  Below are the names of family, friends, and acquaintances from Bronxville who died in 2019 and whose obituaries were published in MyhometownBronxville. Clicking on the name will open the MyhometownBronxville obituary.
Many of them are known to us. We worked and played with them, worried about our children with them, complained about our problems at work with them, played sports with them, and shared each other's lives--both successes and failures.
Many of them also made important contributions to this community, for which we are very grateful. Their departure leaves empty space in our hearts and lives, and we mourn their loss.
Margaret (Peggy) Connors Dies Peacefully on February 12, 2019
Elizabeth Blumenauer, 93, Passes Away February 26, 2019
Morgan Beach Passes Away March 1, 2019; Memorial Service is March 29
James G. Houlihan Passes Away March 2, 2019, at age 95
Wilbur Lucius Cross III Passes Away March 4, 2019, at 100 years old
Robert Platt Stout Dies on March 6, 2019, at 94
Eleanor Colson Curtis van Hoogstraten Dies on March 11, 2019, at 92
Emil Roger 'Bud' Annunziato Passes Away at age 95
Victoria (Vicky) Carter Passes Away on April 22, 2019; Funeral Service in Christ Church Sunday, April 28
Douglas H. Maynard Dies May 18, 2019, at Age 99
Deborah 'Debbie' L. DiMenna Passes Away on May 24, 2019, at Age 70; Funeral Service Friday, June 7, at St. Joseph's
Frank Lloyd McElroy, BHS '72, Dies May 30, 2019
Carol S. Keenan Dies June 5, 2019, at Age 88
George Lawrence Passes Away on June 18, 2019
Ann Priesing Foster Dies July 19, 2019
John Felton Ashton Passes Away on June 20, 2019
Thomas F. Ruhm Dies July 25, 2019: Funeral Service Will Be Held on August 1 at Christ Church
Christopher Paul Thalacker, 56, Dies on July 31, 2019: Service on September 21
Nancy Frederick Shuker Weyr Passes Away on July 31, 2019; Memorial Service Will Be Held on August 17
Peter Robson Grier, 64, Passes Away on Saturday, August 10, 2019
Robert H. Pape, Sr., Passes Away on August 13, 2019; Calling Hours on September 13
Hortense "Hollie" Magee Passes Away on August 13, 2019
Robert J. Crowley, Jr., Dies August 14, 2019; Wake on Sunday, August 18, at McGrath Funeral Home and Service on Monday, August 19, at St. Joseph's Church
Stephen M. Gallo Passes Away August 24, 2019
Robert Floyd ("Bob") Judd, 63, Dies on August 24, 2019; Funeral Liturgy at Christ Church on August 29
Erica Ionia Sevilla Passed Away on October 11, 2019
Doug Wise Passed Away on October 29, 2019
Alice B. Wagner Passed Away on October 21, 2019
Beverly Shilhan Deichert Passed Away on November 19, 2019: Memorial Service is December 7