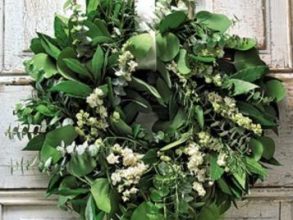 By the family
Nov. 6, 2019:  Doug Wise, formally of Bronxville, passed away on October 29, 2019.  Doug's wit, analytical mind and wealth of sports trivia would set most friends into a
frenzy. His spirit and sense of humor will remain in our hearts.
After graduating from Dartmouth in 1959, Doug spent three years in the U.S. Army in Europe. In 1962 he joined McCann-Erickson Worldwide an agency within the Interpublic Group of Companies. He went to Columbia Business School where he developed his marketing skills and his talent at the bridge table!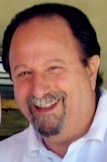 After spending thirty years in this agency system, he began The Wise Associates while in New Hampshire. In the Upper Valley he worked for his Dartmouth Class, the latest as class president. He was part of the class team that created Dartmouth Partners in Community Service. Recognition included Class President of the Year as well as earning the prestigious Alumnus of the Year award.
Doug supported the visual and performing arts and was an avid racquet sports player. He either chaired or supported Leadership Upper Valley (now in Vital Communities); Hanover Area Chamber of Commerce; Upper Valley Land Trust; Norwich Racquet Club; member of the Advisory Council for Ledyard National Bank; Northern Stage, Upper Valley Arts Alliance (UVAA), Alliance for the Visual Arts (AVA), the Hartford VT Area Chamber of Commerce; the First Baptist Church of New London and Dartmouth
College's Hopkins Center for the Arts and Hood Museum of Art.
"He never said he was retired." He is survived by his loving wife Joanne and his brother Arthur of Burke, VA and lots of nieces and nephews. Joanne and Doug were world travelers and lovers of different cultures particularly the Japanese and the kiwis.
A celebration will take place at the Hilton Garden Inn in Lebanon (NH) on Saturday, November 9 beginning at noon with remarks at 1:30pm.
In lieu of flowers, consider a donation to: Doug's Memorial Fund, with the mailing address:
Trustees of Dartmouth College
Attn: Gift Recording Office
6066 Development Office
Hanover NH 03755-4400
Memo: Douglas Wise '59 Memorial Arts Fund
Check payable to: Trustees of Dartmouth College