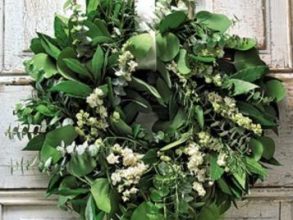 By the family
Sep. 25, 2019: Ann Priesing Foster died on July 19 at the age of 88 in Williamstown, Massachusetts, after a long struggle with Parkinson's disease. A twenty-nine year resident of Bronxville, Ann was active in the Bronxville School and community. Her four children graduated from the Bronxville School.
Ann was born in Bridgeport, Connecticut, to Elizabeth and Carl Priesing on May 26, 1931. She graduated from Scarsdale High School in 1949 and from Pembroke College, part of Brown University, in 1953. On June 28, 1958, Ann married Douglas Foster in Scarsdale. The Fosters left New York City in 1969 for Bronxville, where they resided until 1998 when they moved to Williamstown, Massachusetts.
Ann is survived by her husband of 61 years, Douglas Foster of Williamstown, her children Susan Culver, Emily Verbeck, and James Foster, her brother, John Priesing, and 11 grandchildren. She was predeceased by her son David Foster.
A private graveside service was held in East Deering, New Hampshire, on August 2, 2019.