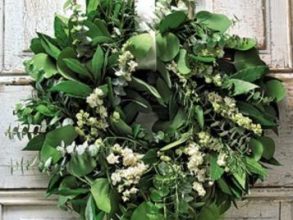 By the family
Sep. 4, 2019:  Born on September 28, 1928, Hollie Magee was the only child of August and Hortense Hillers. Raised in Jackson Heights, Queens, she graduated from William Cullen Bryant High School in Astoria, Queens, and Concordia College in Bronxville. In 1964, she married Glenn Magee at St. Bartholomew's Church in Manhattan.
The couple eventually moved to Bronxville to raise their three children. Together they managed the family-owned real estate business. A longtime member of The Reformed Church of Bronxville, Hollie enjoyed singing in the church choir. She embraced New York City and loved going to museums, the theater, the Philharmonic, and opera. She cherished spending time with family and friends at their home on Kezar Lake in Maine.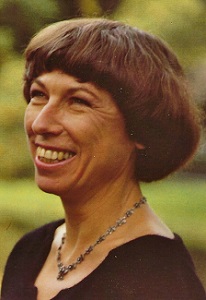 Her love of travel began at age 16 when she biked through France, an experience that sparked her love of French culture and food. In her twenties, Hollie danced with the Barthettes at St. Bartholomew's Church and it was during a social function at the church when she met Glenn. Skiing, ice skating, and swimming were also among her favorite activities. She continued to hike into her early eighties when she lost her vision.
Most of all, Hollie will be remembered for her warmth, generosity, and kind heart. She is survived by her three children: Paul Magee, a resident of Mexico; Lynne Dintrone (Ed) of Pelham, NY, and Leslie Congdon (Jason) of West Hartford, CT. She will be missed by her seven beloved grandchildren: Johanna, Hortense, Christopher, Luke, Max, Tori, and Abby.
A memorial service for Hollie will be held at a future date. In lieu of flowers, donations may be made to The Eye-Bank for Sight Restoration either monetarily or by registering to be an eye donor. More information can be found at eyedonation.org.