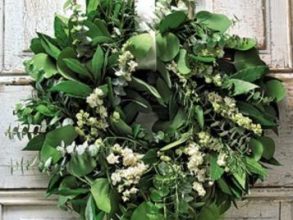 By the Family     
Aug. 14, 2019: Peter Robson Grier was born in New York City on November 29, 1954. He was preceded in death by his parents, Mary Elizabeth Rohan Grier and William Robson Nichols Grier. Peter graduated from the grade school Saint David's Catholic School for Boys and from Bronxville High School (class of 1973). He also attended New York University.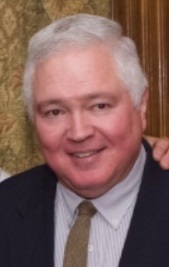 Peter worked for JPMorgan Chase in downtown Manhattan for 28 years before moving to Hollidaysburg, PA. He was across the street from the World Trade Center buildings on September 11, 2001, and walked to Grand Central Station in Midtown to get a train home, as the subways had shut down.
He quickly adapted to life in Central Pennsylvania and enjoyed the change of pace. Peter worked seven days a week: Monday through Friday, he worked at the Altoona Area School District as a special education assistant, and on Saturdays and Sundays, he worked at a Lowe's Home Improvement store as a project starter. He would often refer to himself as "Peter the Greeter."
Peter made many friends easily and quickly with his friendly and gregarious nature. He enjoyed the more intimate setting of Central Pennsylvania and seemed to encounter people he knew everywhere he went. He liked the freedom and independence of having a car and ran his errands compulsively. He enjoyed visiting Altoona Area Public Library and the Hollidaysburg Area Public Library and using their computers to search the Internet for topics of interest. He was an avid reader of books and print media. He also enjoyed watching vintage movies and vintage comedy series on television. He was skilled at the lost art of letter writing and was dedicated to maintaining channels of communication with family and friends. Peter also had a quick wit and a seemingly endless repertoire of jokes for every occasion.
Surviving are three brothers, Timothy S. Grier of Arlington, VA, Jonathan F. Grier of Hollidaysburg, and Andrew N. Grier of Madera, CA; two sisters, Elizabeth M. Grier of New York City and Sarah G. Hochuli of Derwood, MD; four nephews, Patrick, Kenan, Owen, and Daniel; a niece, Susannah; a very close friend, Joan M. Sweeda of Altoona; his large extended family throughout the United States, Canada, and Ireland; and a vast network of friends.
He will be sorely missed by all!
Friends and family will be received from 2:00 to 4:00 pm and 6:00 to 8:00 pm on Friday, August 16, at Santella Funeral Home in Altoona, where a vigil for the deceased will be held. A funeral mass will be celebrated at 9:00 am on Saturday, August 17, at Our Lady of Mount Carmel Catholic Church in Altoona.