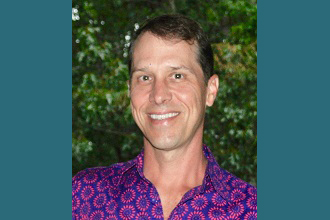 By the Family

Apr. 4, 2018:  George Sydney Shively was born on December 18, 1961. George died far too young, on March 29, 2018, but he packed an uncommon amount of life into his 56 years. A beloved husband to Jenny since August 10, 1991, and father to Ben, Zach, and Joe, George is also survived by his mother, Cynthia, and three sisters, Cynthia, Lucy, and Sally, and preceded in death by his father, George. 
A Bronxville resident most of his life, George graduated from Bronxville High School in 1979, Middlebury College in 1983, and NYU School of Law in 1986 and returned to raise his family here. George had a full and successful legal career, culminating in his final position as senior vice president, deputy general counsel, and chief investment counsel of New York Life Insurance Company, where he worked since 2006. 
George made and maintained lifelong friends at every stage of his life. He took his responsibilities seriously but valued connections with other people above all else. He was a rare individual in that he possessed an innate sense of principle but never forgot how to enjoy life and celebrate with others. He was a gifted athlete and channeled this passion into his boys, teaching them to ski and play every variety of sport. He coached all three sons for many years in soccer and basketball, often juggling back-to-back practices. Jenny would pick up one boy while dropping off the next, as well as a power bar for George! He was a prolific and accomplished writer, leaving us with volumes of short stories and a nine-book memoir which he began writing shortly after his diagnosis of appendix cancer in July of 2015. 
George's love of music suffused everything he did. He would send out "desert island surveys," asking friends to list their favorite albums, and he then compiled playlists to share the results. He organized music parties in which each guest would provide a favorite song to contribute to the night's revelries. He was a lifelong musician, beginning with the trumpet and moving on to the drums, which led to his playing in the local "dad band," LFP, with a group of close friends. George's driving rhythm could be counted on at all times. In fact, if you ask close friends, colleagues, and family members, reliability and consistency as well as his sharp and insightful intellect were a huge part of who George was and why so many people held him in such high esteem. George's strong moral compass, colored by his wry sense of humor and deep empathy, were core components of his character. He met life's challenges with grace and fortitude, always striving to offer the best he had in any given situation. 
Examples of his strong character can be found throughout his life, but it was probably his heroic final battle, against appendix cancer, that best illustrates this. George endured great physical challenges in the last three years but he never once complained and he never stopped fighting. Despite the difficulties he faced, he never gave up hope or lost faith. He endured all of this in order to be here to support his family for as long as possible. He leaves behind a legacy that inspires all of us to live our lives to the fullest and to find courage, facing every day and every challenge with all that we carry within us. 
Services will be held on Friday, April 6, at 11:00 am at The Reformed Church of Bronxville. Donations can be sent to the Pancreas Center at NewYork-Presbyterian Hospital, https://web.giving.columbia.edu/giveonline/index.jsp?schoolstyle=512&allo.