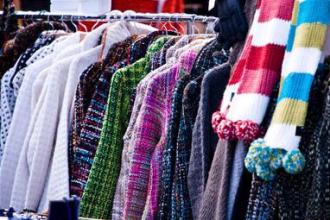 By Lee Corbett, Chairman, Clothing and Tag Sale, The Reformed Church of Bronxville

Apr. 20, 2016:  The Reformed Church of Bronxville will hold its annual spring clothing and tag sale on Saturday, April 23, from 9:00 am to 2:00 pm in Congregational Hall at the corner of Kraft and Midland Avenues.
Since there was no clothing and tag sale in the winter this year, there are many more items for sale than usual, including designer clothes, beautiful china, glassware, and jewelry.
All proceeds benefit the outreach ministries of the church.
For more information, call 914-337-6776.
Photo by N. Bower