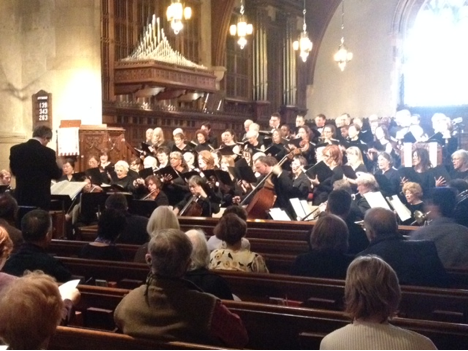 By Dr. Sándor Szabó, Minister of Music and Organist, The Reformed Church of Bronxville 

Nov. 8, 2017:  The Reformed Church of Bronxville will present a concert of beautiful and sublime works on Sunday, November 19, at 3:00 pm, featuring the chancel choir, which will be joined by guest choristers from surrounding communities.
Under the leadership of Dr. Sándor Szabó, minister of music, the choir will perform Fauré's Requiem, his best-known masterwork, which stands as one of Fauré's greatest achievements and is one of the finest works in all of French music.
Of the many settings by various composers of the Requiem, this is probably the most widely loved. In comparison with the large-scale masterpieces of Verdi, Brahms, and Berlioz, Fauré's setting seems gentle and unassuming, yet it is this very quality of understatement that contributes so eloquently to the work's universal appeal. It is impossible not to be moved by the ethereal beauty of this humble masterpiece.
Also on the program will be G. F. Handel's charming harp concerto performed by renowned harpist Diane Michaels.
The concert is free and a reception will follow. The concert will take place in the main sanctuary of the church.  

Pictured here:  A performance of Fauré's Requiem in a previous year at The Bronxville Reformed Church. 
Photo courtesy  Dr. Sándor Szabó