| | |
| --- | --- |
| Gung Hoe Gardener: Fun With Bleeding Hearts | |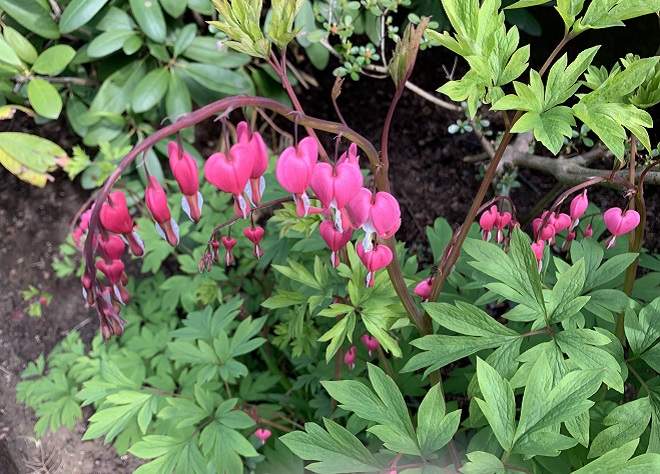 By Neely Bower
Apr. 29, 2020: Lamprocapnos Spectabilis, or Bleeding Heart, is a perennial that we are now seeing in our spring garden. They love alkaline soil, which is common in Bronxville, and they thrive in partial shade and become quite a large plant.
I think this is a child's favorite flower because it looks so much like its name. Dicentra seed themselves so plant one and you may have several in a few years.
For further entertainment, while referring to the picture below, you can take a flower apart; you get two bunnies, two earrings, two ladies slippers and a baby's bottle.
Have fun.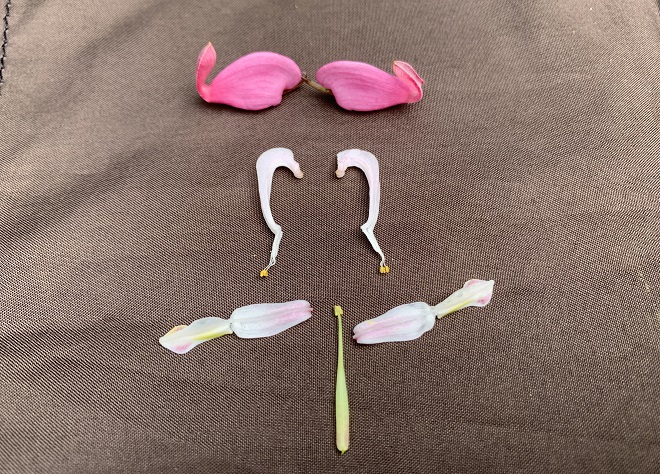 Photos by A. Warner