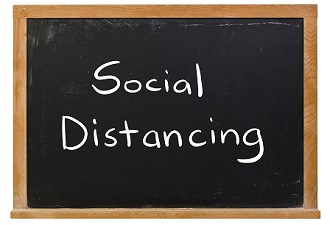 By Staff
Mar. 18, 2020: In 1981, Faith Popcorn, futurist, best-selling author and CEO of BrainReserve, coined the term "Cocooning." She defined it as "the need to protect oneself from the harsh, unpredictable realities of the outside world."
Today, that term is more relevant than ever as society engages in "social distancing" due to the coronavirus outbreak.
Adults are working from home. Students from kindergarten to college are distance-learning. Sports, exercise classes, lectures, bridge, luncheons, everything is canceled. 
Households are full. Normal everyday activities are disrupted. Time has slowed down.
So, what should we do in place of those everyday activities?
MyhometownBronxville reached out to some readers for ideas of what to do while "social distancing." Here is what we got back:
-Take a virtual tour of a great museum. Here is a link
-Watch one Hallmark movie per day.  
-Foster a dog. Click here for information.
-Sit down and make a plan about what you want to do when you retire
-Read The Dutch House by Ann Patchett if you are looking for a good book
-Use that home treadmill
-Take lots of walks
-Play bridge online.  Here are suggested sites. Bridge Base,  Bridge Buddy, Fun Bridge, Audrey Grant, and Bridge Baron. 
-Take an online course
-Work in the garden
-Hold family dinners again
-Hang art
-Watch the National Cathedral's streaming of their church service. Here is a link to the March 15, 2020 service.
-Turn your kitchen table into a ping pong table with this easy table tennis set
-Try out some new recipes

-Make your own organic soap (hint: you can wrap individually and give as gifts!). Learn how here.
-Board games (remember those?) - Monopoly, Clue, Scrabble.
-Crafts for kids! Here are hundreds of ideas on Pinterest for easy and fun crafts for children of all ages:
-Tackle your junk drawer!  Here are some ideas.
-Make labels for your holiday cards - you'll thank yourself in December! Here's how.
-Card Games, especially Hearts
-Attention high school students: Why wait until you're a senior? Take online college tours now!
-Can't serve at the soup kitchen? Volunteer online!
-Thank those who serve! Gather the kids and write letters to deployed military service members
-Treat yourself to the spa…at home! 6 Easy Homemade Facial Masks:
-Move over coffee; this is a job for alcohol! Experiment with some spring cocktails to serve when we emerge from this mess. 
-For Opera enthusiasts, the Met is showing one opera each day and then having it available for 20 hours.  This week they have had online showings of Carmen and La Boheme. Click here to learn more.
-You can stream Broadway Musicals! Click here for more information.
-Book on nutrition.  "How Not To Diet". 
If you have other ideas, please share them in our comments section below.

Photo:  Shutterstock