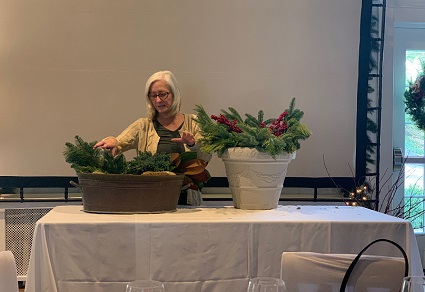 By Liz Hoskinson, Boulder Ledge Garden Club
Dec. 18, 2019:  Boulder Ledge Garden Club once again combined its gardening know-how and its sense of community spirit to help bring holiday cheer to Bronxville and beyond.
BLGC members gathered earlier this month to fashion Christmas decorations, taking plain evergreens and turning them into beautifully decorated holiday wreaths.  The stacks of wreaths were then hand-delivered to the Veterans' Hospital, located up the line in Montrose, where staff and veterans hung them throughout the facility, helping transform the residence into an eye-catching and cheerful gathering place for the holidays.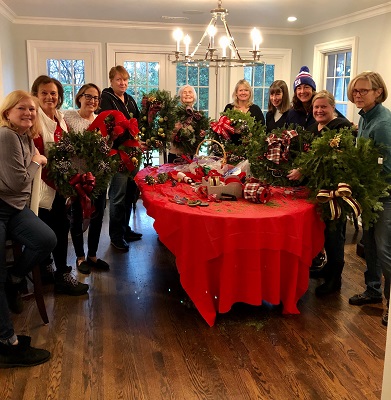 Community also continued in full at the BLGC's annual Christmas fundraiser luncheon, held December 5.  The Field Club provided a lovely seasonal setting and menu, and award-winning landscaper Maureen Hackett was the surprise guest speaker.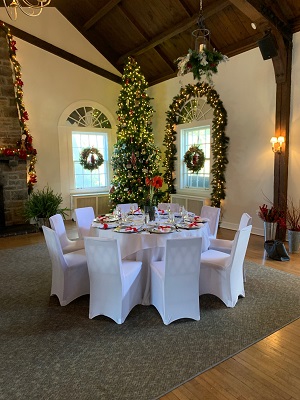 The "woman behind the trowel" for many of the Village's plantings -- as well as for New York City's Bryant Park, among other city landmarks -- gave an entertaining and educational talk about her use of shape and color to create the memorable garden and landscaping designs that create such civic beauty here in Bronxville and throughout New York City.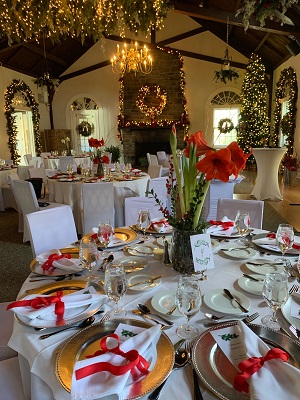 The luncheon's fundraising raffle was again a real success, and those funds raised will go to underwrite many of the Club's ongoing public efforts, which include the maintenance, in conjunction with the Village's DPW crew, of Bicentennial Park, located at the corners of Pondfield Road and Meadow Avenue, as well as the newly acquired upkeep of the traffic triangle located at Masterton and Pondfield Road.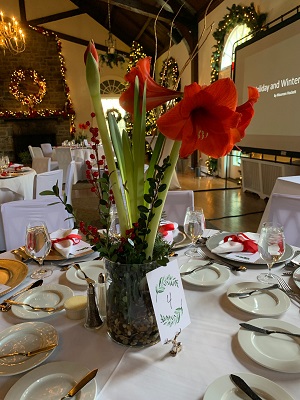 On March 11, 2020, Boulder Ledge will be holding an open house at the Bronxville Library,  It will include a discussion of the influence of Beatrix Farrand, the country's first 
female landscape designer and an advocate of the power of the natural world as a way to improve people's lives.  Farrar's work continues to be on display at Bellefield Mansion, part of the Franklin D. Roosevelt National Historic Site in Hyde Park, and other celebrated gardens.  All are welcome!
Photos courtesy Boulder Ledge Garden Club


Editor's note: As a public service, MyhometownBronxville publishes articles from local institutions, officeholders, and individuals. MyhometownBronxville does not fact-check statements therein, and any opinions expressed do not necessarily reflect the thinking of its staff.