| | |
| --- | --- |
| Gung-Ho Gardener: A Container Should Have 'Thrillers, Fillers, and Spillers': See Photos | |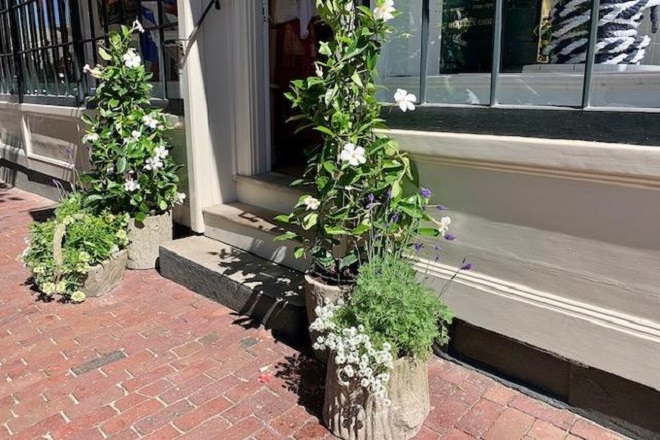 By Neely Bower
Jun. 12, 2019:  While walking around the streets of Nantucket, Massachusetts, I thought, why are the window boxes and planters so exciting here and "so-so" everywhere else? I think it is because the gardeners there are not afraid to take risks. They have tourists to impress and don't worry about thinking "out of the box." Look at these pictures. One window box has umbrella pine trees with the perennial heuchera; another has mixed hosta with annuals; and some have incorporated different grasses.
A container should have something high (grass or tropical), something full, and something growing over the edge. Or, as Michael Ruggerio, a well-known horticulturist and retired senior curator of the New York Botanical Garden, would say, "thrillers, fillers, and spillers."
One thing to remember when putting your containers together and trying to do something different: a perennial may not last the entire summer. Don't worry; remove it and put it in the ground, then replace it with something else.