| | |
| --- | --- |
| Gung-Hoe Gardener: Time to Focus on What to Plant this Spring | |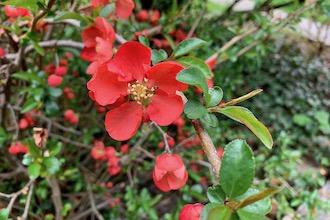 By Neely Bower

Apr. 24, 2019:  I hope you are all enjoying the daffodils that I suggested you plant last fall. While you are doing that, it is time to focus on when and what to plant this spring. Here are a few things to keep in mind and where to go for the best advice. I would suggest the home gardening page of the Cornell Cooperative Extension website. You can learn many things about gardening and maybe even a little botanical Latin. 
The first thing to learn is the hardiness zone of your area. The USDA Plant Hardiness Zone Map divides the country into zones based on the average annual minimum winter temperature. Hardiness describes a plant's ability to survive in different temperatures, and the hardiness zones are used by gardeners to ascertain where different plants would grow best. The zone here in Bronxville is the first thing to learn. If you plant too early or too late for our zone, the plant will not thrive. Our zone is 7-8. This has changed over the years because of global warming. There is an area at the New York Botanical Garden called the "Lady's Border" that grows many plants and shrubs that are not usually hardy here but have become so with zone changes, such as certain camellias and magnolias. 
You are on your own for purchasing plants for your new garden. I find the cheaper the better unless the plant is damaged or has bugs. I do not recommend starting from seed unless you have a greenhouse. Then you would already know more than I do. If you purchase plants from Stew Leonard's or Home Depot, check with Cornell Cooperative Extension first because those stores are apt to put plants out too soon.
Pictured here: Flowering quince from my garden on April 14.
Photo by N. Bower