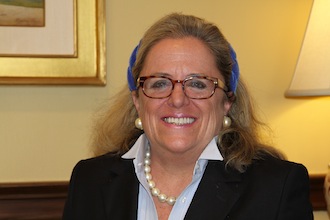 Jan. 15, 2014:  In last week's column, I spoke exclusively of our village's legislation--accomplishments and unresolved issues as of year's end.
The subject prompted me to look more globally as to what was accomplished on the federal level nationwide and at the state level in our state government.
In the interest of full disclosure, I have always subscribed to the viewpoint expressed reputedly by Mark Twain that "no man's life, liberty or property is safe while the legislature is in session."
On the federal level, "only" 65 laws were passed by a very divided Congress, despite 6,726 bills introduced in this Congressional term. Rest assured, the bill to repeal the legislators', cabinet secretaries', etc., ability to charge taxpayers up to $50,000 to commission a portrait of themselves did not make it out of committee.  However, under the aegis of administrative power, 4,659 rules and regulations were promulgated by the federal agencies to implement the 65 new laws. As illustration, the regulations relating to the Affordable Care Act are eight times longer than the Gutenberg Bible. The trend is continuing as 141 regulations were posted in the first four working days of 2014 by our federal agencies. 
On the state level, of the 40,000 laws passed nationwide, there were clearly some common threads on issues du jour. Uppermost was a focus on gun regulation. In 2013, 41 new laws were enacted in 21 states and the District of Columbia that make it more difficult to own guns, the strictest of which were enacted in Connecticut, Colorado, Maryland, and New York.
Twenty states also now have Stand Your Ground laws following pioneer Florida. They vary greatly in the sphere in which one can defend oneself from just one's home, to one's car, or to the street corner. 
Distracted-driving laws were high priority, with 41 states now banning permutations of text messaging and handheld cellphone use while driving.
Laws to increase minimum wage received mixed reviews nationwide but were debated in many state houses. Connecticut ($8.70/hour), New Jersey ($8.25/hour), and Rhode Island and New York ($8.00/hour) enacted increases only surpassed by California's minimum wage of $9.00 per hour due to a built-in escalation clause.
Colorado received major press with legislation allowing residents 21 and older to buy up to one ounce of marijuana at state licensed stores. Twenty-one states and the District of Columbia now also have variations on the books relating to medicinal marijuana use.
Other issues of commonality include the prohibition of minors under 18 from purchasing time in tanning beds or buying the relatively new e-cigarettes.
The New York City Council enacted a law raising the age to purchase conventional cigarettes from 18 to 21, making it the strictest law of its kind in the nation. Even if not a minor, it is now illegal in Oregon to smoke a cigarette in a car if a child is a passenger.
In direct response to high-profile news stories, a number of states are enacting or refining their laws relating to human trafficking, state government surveillance, and elder abuse. The outbreak of meningitis at Princeton University prompted many states to require proof of meningitis immunization as a requirement for college entry.
Paid sick leave was heavily debated on many legislative floors in 2013. The trend is to allow paid days for not only personal illness but family sickness. New York City led the way by guaranteeing five paid sick days yearly as of 2014.
The issue of high school athletes and concussion syndrome has now been addressed by every state, save Mississippi. The requirements run the gamut from required education of coaches to detect the possible signs of a concussion to stringent medical clearance guidelines in order to resume play.
Some states enacted laws in response to what they considered poor practices in other states. Texas has now legally limited the number of state standardized tests to five and Mississippi has legally restricted municipalities from regulating nutritional labeling, naming the law an "Anti-Bloomberg" law.
Several states were in the forefront of legislation that is now being considered in many states in their 2014 legislative sessions. As example, Rhode Island enacted a "Ban the Box" law that prohibits prospective employers from inquiring into an applicant's criminal history on a job application. Illinois passed the first ever "Lemon Pet" law, which allows pet owners to return pets or be reimbursed for veterinary costs if an illness is not disclosed at the time of purchase. All California students must be allowed to play sports and use school bathrooms consistent with their gender identity, regardless of their birth identity. 
And finally, a review of some state laws still leaves one scratching their head. In Hawaii, you can now be fined for riding in the back seat of a car without wearing a seat belt, but it is still legal to ride in the back of a pickup truck.
The village's hope is that our New York Legislature will focus on the major issues facing all local governments, namely, unfunded mandates and the soaring pension costs, and not be sidetracked by special-interest requests.