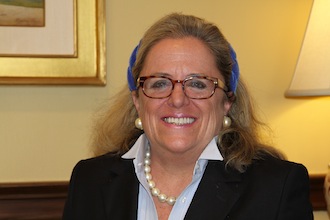 Jan. 8, 2014: As is custom, the new year brings thoughts of future plans as well as reflection upon the year just passed.
In the village government sphere, 2013 was a busy and productive year.
To recap, as a result of vigilant oversight, we continue to have the fairest property assessments in the county, which is a vital underpinning to the entire property tax system. As a corollary, our financial health is particularly strong, as evidenced by a fund balance that is 22% of our operating budget and the highest bond rating possible.
In 2013, thanks to incredible partnerships with our local garden clubs and our state and county legislators, so much of our limited open space has been reclaimed and beautified, including Sagamore Park, Maltby Field, Bicentennial Park, and the areas adjacent to the train station. In the spirit of beauty, we were galvanized to relight the holiday tree on the village lawn.
Our green efforts throughout the village have paid off both financially and ecologically as we rank near the top in recycling tonnage in the county and our mulching-in-place efforts are paying dividends.
The trustees approved a three-year labor agreement with our police officers, the Kensington Road project is moving forward, and we continue to repave our streets and plant trees at a record pace.
Based on recorded data, Bronxville continues to be an extremely safe place to live and work and, should one need help, our police officers are there on average in just two minutes.
As we begin 2014, there is so much more to continue and/or initiate to keep our village the unique home it is.
Our vacant stores need to be filled with new and attractive businesses that reflect a retail mix that will be supported by our residents. We continue to work with our attentive landlords to attract potential tenants. Unfortunately, we have no control over the financial arrangements then proffered.
From the village process and code perspective, the village hired a downtown business consultant to review/revamp our procedures to ensure that our requirements are in line with those in like communities and reflect the current retail reality.
In addition, we have hired a lighting consultant to devise a plan to increase illumination and energy efficiency throughout the village, with the project to begin in the central business district.
Our gateways into the village must be improved, most noticeably the area near the Bronx River Parkway exit and the Metro-North properties, with emphasis on the condition and upkeep of the underpass area.
As I write, we are working on resolving the Parkway Road bridge repair responsibility issues so that residents will not be further inconvenienced.
We will continue to work with The Bronxville School to implement the $5 million FEMA flood mitigation grant as well as with the State of New York to execute a flood mitigation project on the Garden Avenue parking lot.
It will be a year of construction as the hospital continues its expansion project, the Kensington Road project comes online, and the school begins the auditorium refurbishment initiative, and hopefully the county will begin work on Scout Field to increase the quality and availability of field space.
Inside village hall, we need to reach a fair and equitable labor agreement with our public works employees and begin a budget process that keeps the tax rate as low as possible. We are very proud to say we run all of the village operations with just 15 cents of each of your village property tax dollars.
We are beginning long-overdue automation in our courts, parking system, and building office with the goal of modernizing and expediting our services and processes.
We continue to grapple with soaring and unsustainable health care and pension costs that, if left as they are, will be the ultimate downfall of local governments as evidenced by what is already happening in Detroit, California, and Alabama. As of now, our legislators in Albany do not have the political will to confront the issue head-on.
We need to continue and nurture relationships with state, local, and county officials, as all of the above initiatives involve funding or advocacy from other governmental entities. As evidence of intermunicipal success, we worked with ten neighboring communities to change the way hydrant maintenance fees are assessed, resulting in a $130,000 savings to the village.
Village hall is populated with a small but extremely hard-working staff which, like the trustees, works for you, the taxpayer, as the ultimate customer.
To that end, we welcome your input and ideas so we can meet the needs of our residents in the most satisfying way. I am confident 2014 will be a year of positive progress on all fronts in our village.