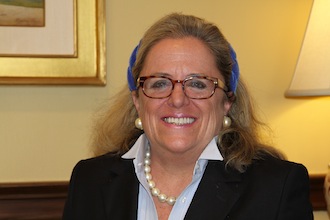 Dec. 18, 2013:  At the board of trustees' December meeting, our village auditors from the firm of O'Connor Davies presented their review of our financial statements for the budget year June 1, 2012, to May 31, 2013.
I am pleased to report we are in the best financial shape in recent history.
The village received an unqualified opinion, which is the highest grading possible, equating to full compliance with generally accepted accounting principles as well as all the standards promulgated by the New York State comptroller's office.
Our financial statements include three operating funds titled general fund, library, and debt service. Our capital project fund is not under this heading because capital projects stay on the books until completed and there is not a uniform yearly closeout.
In the general fund, we ended the fiscal year of May 2013 with an operating surplus of $647,426 on a budget of $13,829,824, thus increasing our fund balance to $3,222,350, or 22% of our subsequent year's operating budget. The amount of fund balance is a standard benchmark in municipal bond ratings, and this healthy percentage will allow us to maintain our AAA bond rating, the highest we can achieve and indispensable for advantageous borrowing.
Our positive variance in the general fund resulted from a combination of operating revenues coming in over budget and operating expenditures remaining below budget estimates. 
In the revenue category, building permit income was significantly over budget due to the hospital project as well as a robust home improvement trend. We also saw small increments in our sales tax and gross receipts tax revenues and parking permit fees.
Sadly, interest income is no longer a major revenue source at only $20,018. 
On the expenditure side, we saw small savings in a multitude of departments due to tighter budget estimates and watchful internal management, including general administration, street maintenance, sanitary sewer service, police/public safety, and the planning and zoning functions. Unlike other years, fuel costs remained relatively flat. 
Our pension payment of $1.5 million and health care benefits obligation totaling $1.4 million continue to be major drivers in our budget and show no signs of abating.
Our library continues to operate frugally and within budget.
Continuing on a very positive note, the first-half numbers in our current fiscal year are demonstrating a very positive upswing, most notably in parking revenues and sales tax collections. In addition, for the period of April 1, 2013, to September 30, 2013, we received a mortgage tax check from Westchester County in the amount of $152,700.95, representing an increase of $35,511.34, as compared to the same period last year, translating into a healthy 30.30% uptick.
The trustees will begin reviewing the distinct 2013/2014 capital projects spending plan in January with adoption of that plan in early 2014 in conjunction with our upcoming budget season.
Most capital expenditures are the big-ticket items, including police cars, garbage trucks, and road resurfacing, which are financed through the issuance of debt, making our bond rating so determinative. If a project is funded through the issuance of debt, any remaining balance on a project may only be applied to pay off subsequent debt service. If a capital project is financed via the general fund, such as computers and printers, any surplus may be returned to the general fund. As of May 31, 2013, the village has $2.7 million in current capital projects.
The village audit, as discussed, is available for review either online or at village hall. In addition, our village finance committee will further evaluate our financials in a very comprehensive line-by-line analysis with the auditors present at a January meeting chaired by our finance liaison, Deputy Mayor Robert Underhill.
This upcoming budget will be the last one prepared by our village treasurer, Robert J. Fels, Jr., who is retiring in the spring after 23 years of exemplary service to Bronxville. Bob has been a steady hand and a fiscal watchdog and a major reason for our sound financial management. We wish him the best in life's next chapter.