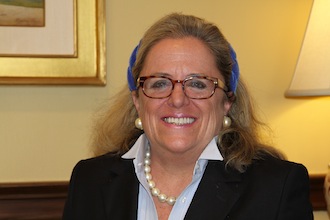 Oct. 23, 2013: The trustees and I are working on a myriad of projects; some in infancy and others about to reach fruition.
Hydrant Maintenance Bill: Just this week, we received very good news that the hydrant maintenance bill that we have championed for several years with nine other communities was passed by both state houses and sits on the governor's desk for signature. If signed, the bill will allow our water company to spread the cost of hydrant maintenance over all water users instead of the responsibility placed solely on the village property taxpayers. The village will realize $130,000, equating to almost one and one half tax percentage points, if the law goes into effect.
Scout Field: Almost four years in the making, the County of Westchester and the Town of Eastchester agreed to contributing upgrades of over $800,000 to the Scout Field complex, with Eastchester taking a lead role in field scheduling. In the coming days, the Town of Eastchester and the Village of Bronxville will enter into an inter-municipal agreement delineating the field needs of The Bronxville School and in turn the responsibilities the school and the village will undertake as partners with the town. With the closing of the day camp, the village does not have any events on the field, but by law all agreements with the county and town on such usage must be between a government unit and a government unit and not a school district.
Parkway Road Bridge: We are still working with all the parties involved--the county, the City of Yonkers, the Town of Eastchester, and our village--to formulate an equitable distribution of the cost to repair the Parkway Road bridge. Our hope is that the responsibilities can be resolved without seeking legal review. Upon the request of neighbors, we did petition the state department of transportation to remove the large, unsightly signage. We ask for your patience as we find an equitable solution.
Phase II of Business District Revitalization: We are about to embark on Phase II of our downtown business district revitalization plan, which will be two-pronged at the outset. The experts are to offer us ideas/potential village code changes to streamline the business approval process while not sacrificing quality review. Our neighbors in Scarsdale recently accomplished this with much success. On a parallel path, a parking analysis will focus on identifying strategies to maximize existing parking resources through smart management of time intervals, pricing, location restrictions, etc., and evaluating the amount of needed future additional parking, especially in light of the increase in food and service businesses.
Village Website: At the October trustees' meeting, the village board approved a revamping of our village website to make it more informative and user friendly and to allow residents to access services from home.
Village Lighting: As fall is upon us and night comes earlier, we are very mindful of the need for enhanced village lighting. We will soon be embarking on a village-wide plan to increase and upgrade lighting throughout the village with an emphasis on energy efficiency. In the interim, we will soon be adding temporary additional lighting at the Park Place and Kraft Avenue intersections near Starbucks. We are vigilant in changing street light bulbs and if a light is out in front of your home for more than a few days, it is a Con Ed issue. We are efficient about alerting Con Ed to the problems but find the response time unacceptable. 
Metro-North Railroad: We also operate with a similar level of frustration with our other monopoly, Metro-North railroad. The condition of our underpass, which is a Metro-North responsibility, has deteriorated to beyond unattractive levels. Assured that there are no structural integrity issues, I have nonetheless sent photos of the underpass conditions to everyone I could think of at Metro-North. I await a response. In desperation in the past, the village has offered to step in on cosmetic repairs but was denied due to jurisdictional and liability issues.
Street Signs: In concert with our police department and department of public works, trustee Poorman and I have undertaken an effort to rid the village of duplicate, useless, faded, or damaged street signs. We have become numbed to the steady proliferation of signage, but a closer look at some of our poles will demonstrate the unattractiveness of sign pollution. If you notice a damaged or duplicate sign in your neighborhood, email me at CLOAKING  and we will add it to the list for removal or refurbishment.
Paddle Tennis Courts: In an effort to reintroduce our residents to our unique village asset--our paddle courts--we have lowered the cost of the resident permit to $100 individual/$150 family. Our hope is that more villagers, young and old, will take up what is a lifelong sport! Permits can be purchased at village hall from Monday through Friday from 9:00 am to 4:00 pm or by mail. If you are also interested in serving on our village paddle committee, please volunteer by calling Karen Buccheri at 914-337-6500.