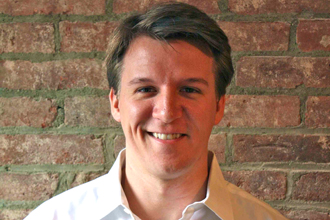 July 6, 2011:  Bronxville School alum Marc Ozburn recently founded and launched TheDoGooder.com, a collective buying website whose mission is to raise funds for schools while promoting sustainability and social responsibility.
TheDoGooder.com will soon offer DoGooder Deals, exclusive discounts on products and services from companies that are local businesses, eco-friendly companies, humanitarian businesses, or proven socially responsible corporations.
"The idea is to simultaneously support schools and businesses that share our mission in shaping a more sustainable world," says Ozburn.  Every online member must select a school or nonprofit to support when creating his or her profile.  Every time a DoGooder Deal is purchased, a portion of the profits goes to the school or organization that the member has selected.
Similar to daily deal websites like Groupon or LivingSocial, TheDoGooder.com joins an industry that a BIA/Kelsey study estimates to generate $3 billion this year and could reach $4 billion by 2015.
In addition to the deals, TheDoGooder.com members can access news, podcasts, blogs, lesson plans, at-home projects, healthy dinner recipes, and nightly dinner conversation starters designed to heighten awareness and inspire a more sustainable lifestyle.

"In my short life, I have been given tremendous opportunities based on the generosity of others," says Ozburn.  "I knew any business venture I embarked on had to have a foundation in service as a way to pay it forward for all that has been given to me."
Ozburn moved to Bronxville in 1998 to live with Richard and Mary Thaler and considers his time here to have been some of the most formative in his life.
"When I moved to Bronxville from the South, I was suddenly exposed to accomplished individuals across many different fields," says Ozburn.  "Ever since, I've had a drive to seek similar purpose and success in my professional life."
You can create a profile or register your school/nonprofit by visiting TheDoGooder.com.
Pictured here:  Marc Ozburn.