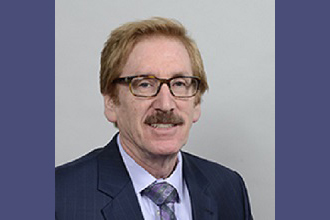 By Staff

Apr. 4, 2018:  James W. Van Metter of James Van Metter & Associates in Bronxville was one of six recipients to receive a Community Inspiration Award from AssetMark, Inc., which is a provider of investment and consulting solutions for financial advisors.  
According to information provided by AssetMark, "Award recipients were selected by a panel of senior AssetMark executives who evaluated nominees based on their ability to inspire, lead, and motivate others, in addition to their time and effort dedicated to a local charity. ...The Community Inspiration Award provides one of many opportunities for AssetMark's associates and advisors to connect with and promote their shared values by submitting nominations for the award."
Van Metter was recognized for his work with NAMI Westchester, which is a "grassroots organization dedicated to improving the quality of life for all individuals and families whose lives are affected by mental illness."
Pictured here: James W. Van Metter.
Photo by Gordon Murray, Pixel Photography & Video
Editor's note:  As a public service, MyhometownBronxville publishes press releases, statements, and articles from local institutions, legislators, and candidates. MyhometownBronxville does not fact-check statements therein, and any opinions expressed therein do not necessarily reflect the thinking of its staff.