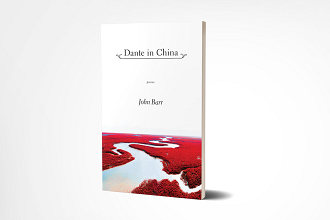 By Ellen de Saint Phalle, Member, Friends of the Bronxville Public Library
Sep. 26, 2018:  The Friends of the Bronxville Public Library are delighted to present three poets, John Barr, Marjorie Mir, and Chris Goff, reading from their works on Sunday, September 30, at 4:00 pm in the Yeager Room of the Bronxville Public Library. 
John Barr was the founding president of the Poetry Foundation and publisher of Poetry magazine. He has published nine collections of poems, including his most recent book, Dante in China (Red Hen Press, July 2018). Commenting on the book, Pulitzer Prize-winning author Vijay Seshadri said, "Barr is a master builder. He has a deep sonic wisdom and creates palaces of sound where we can sit and listen and listen."
Chris Goff is the former general counsel of HarperCollins Publishers. His poetry has been published in journals and won recognition in poetry contests. Goff has served on the board of the Friends of the Bronxville Public Library and currently serves on the board of The Bronxville Historical Conservancy.
Marjorie Mir is a retired librarian. She has published two collections of poetry: The Planet First Observed and Other Poems and Companions: Poems New and Selected. She has given many readings from her work at The Reformed Church of Bronxville, and her poetry has won recognition in several journals. She is a member of Poetry Caravan, a group of Westchester writers who share poetry with residents of care facilities.
The reading is free and open to the public and will include a reception with book sales and signing.
Photo courtesy Ellen de Saint Phalle, Member, Friends of the Bronxville Public Library
Editor's note: As a public service, MyhometownBronxville publishes articles from local institutions, officeholders, and individuals. MyhometownBronxville does not fact-check statements therein, and any opinions expressed therein do not necessarily reflect the thinking of its staff.