Notice
: Trying to get property of non-object in
/home/mhtb/public_html/plugins/system/modulesincontent.php
on line
93
| | | | |
| --- | --- | --- | --- |
| Gramatan Village Executive Director To Lead Free Online Class on Aging and the Power of Connection | | | |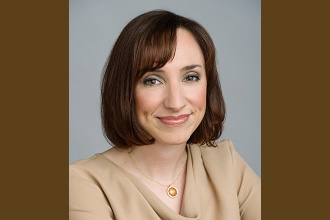 By Sherry Saturno, Executive Director, Gramatan Village
May 20, 2020: On Friday, June 5th, Sherry Saturno, Executive Director of Gramatan Village, will lead a free online class on "Aging-in-Place and the Power of Connection" for Covia's Well Connected program.
Well-Connected is a phone and online program offering activities, education, and friendly conversation to older adults accessible from the comfort of their own homes. 
Well-Connected serves 2,000 elders across 46 states, and the program is free and open to all adults over the age of 60.
Saturno's course will explore how older adults can continue to age vibrantly in the homes and neighborhoods that they love and how a sense of purpose is vital in countering social isolation. 
To register for the class, visit covia.org. To join Gramatan Village, click here or call (914) 337-1338.
Pictured: Sherry Saturno
Photo courtesy Gramatan Village

Editor's note: As a public service, MyhometownBronxville publishes articles from local institutions, officeholders, and individuals. MyhometownBronxville does not fact-check statements therein, and any opinions expressed do not necessarily reflect the thinking of its staff.