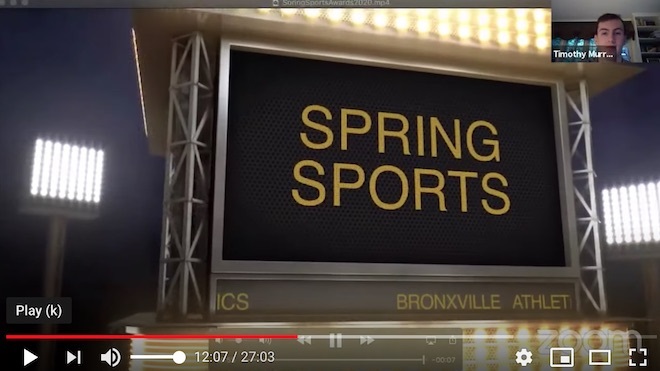 By S. Quinn DeJoy and J. Murrer
Jun. 10, 2020: While the traditional Bronxville sports awards evening would normally take place in the high school auditorium, this year's spring sports awards had a different look.
Athletic Director Karen Peterson and Athletic Council Co-Presidents Grace McSherry, Hanna Bishop, and Tim Murray, moderated a virtual spring sports awards over Zoom and posted the video on YouTube.
"It is not the format we envisioned when spring sports started," noted Peterson. "It is our first virtual one, and we are hoping our last. We are here to celebrate all your sports teams, in particular our seniors."
The virtual awards included a senior sports video tribute, which was a photo gallery of all the spring senior athletes in action. The photos were contributed by all the coaches, gathered by Coach Anthony Vaglica, and Brian Parker helped put the video together. To see some of the photos from the video tribute, scroll down below.
Even though the season was put on hold and eventually canceled due to the pandemic, the Bronco athletes did their best to carry on virtually. The teams held virtual meetings and practices,
"Although this has been dubbed the season that never was, as I reflect, we did have a season," said Peterson. "It was just different. As you heard from our AC presidents, our teams were very active and engaged this season. From motivating each other and trying to stay physically fit to creating community spirit through our virtual spirit week, and when our season was finally canceled, they remained engaged in a variety of fundraising activities and sports clinics for elementary students, all while they were trying to find a place for their disappointment."
The fundraising efforts were successful in raising $2,000 through sales of items from the Bronco Strong Team Store. The money was donated to the Feeding Westchester food bank and Destination College.
Many athletes also were involved in activities off the playing field, including the traditional Meet the Athlete Day. Eleven Bronco athletes met with elementary school students by Zoom to discuss sportsmanship, character, and the hard work that comes with being a Bronco athlete.
The Athletic Council also sponsored Spring Spirit Week.
"This year, we had the first and hopefully last virtual Spirit Week, which involved our first ever Grade Wars Competition," said McSherry. The Grade Wars Competition included all students and was focused on building school and community spirit around athletics.
Finally, two special awards were presented to one boy and one girl to recognize their athletic skills, sportsmanship, and leadership. The annual Virginia Landis award was presented to Hanna Bishop, an All-League, All-Section, and All-American lacrosse player, who also played field hockey and basketball. She will play lacrosse at Washington and Lee in the fall. The Lou Brinsmade award was given to William Flanagan, who played football, basketball, and lacrosse. Flanagan was All-League and Team MVP in both basketball and football and was an honorable mention selection for the football Golden Dozen.
It was the 66th and final sports awards evening for Karen Peterson as she will retire at the end of the 2020 school year. The Athletic Council announced that a new sports award would be created in her name. Starting next year, the Karen Peterson Leadership Award will be given to a senior leader who demonstrates integrity, dedication, and enthusiasm for athletics and his or her contribution to the school and larger community.
Go Broncos.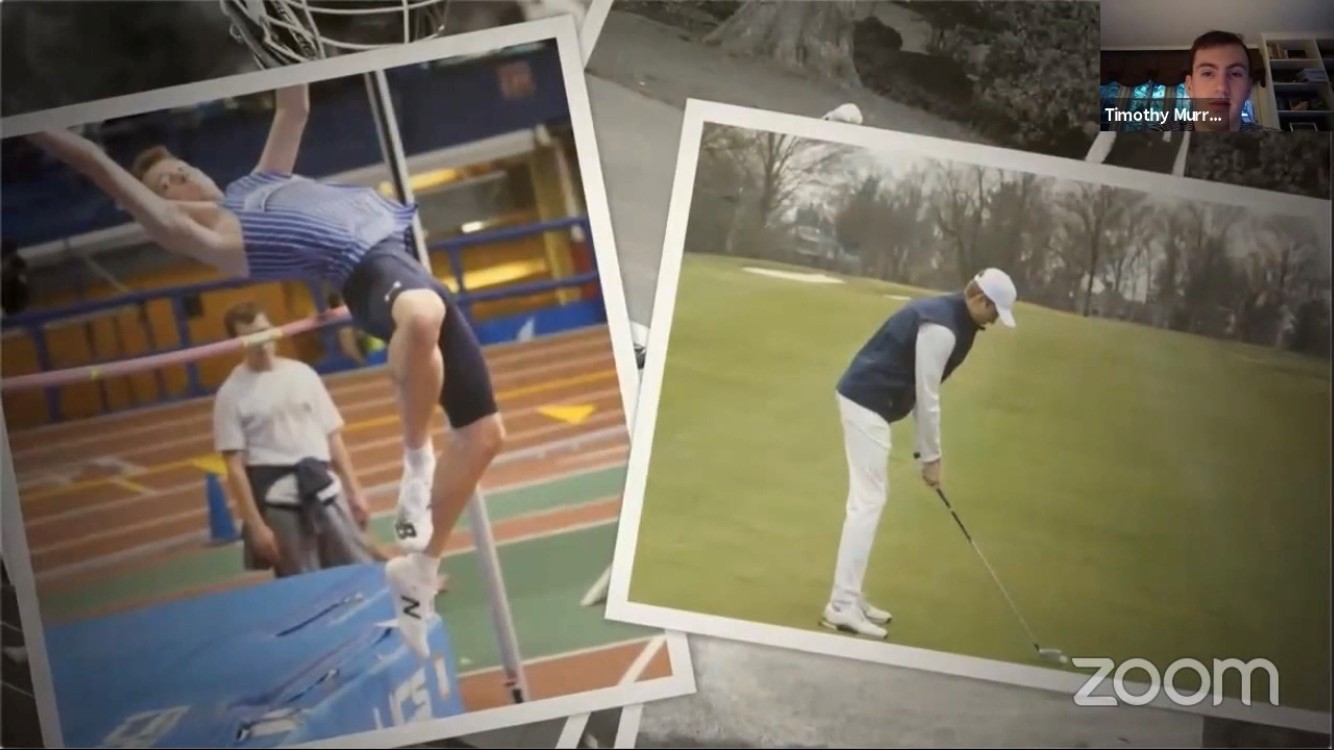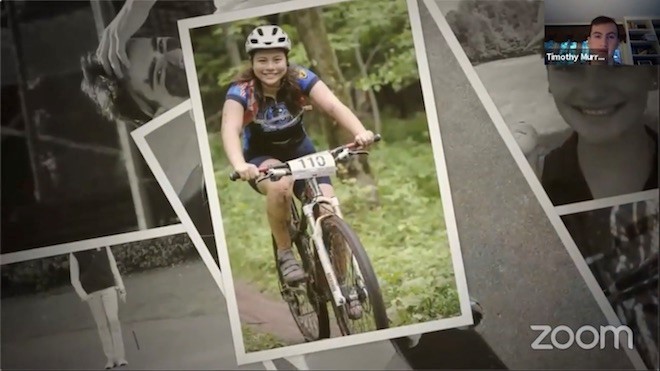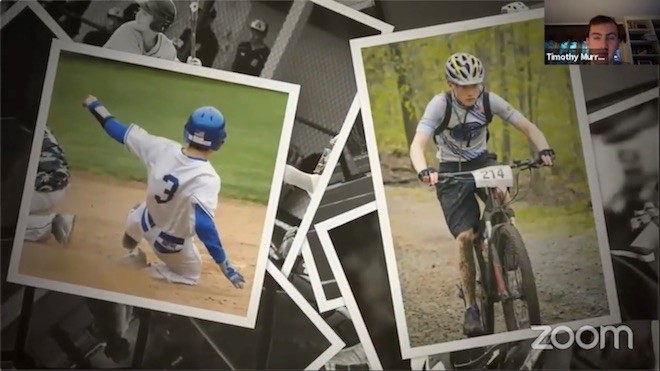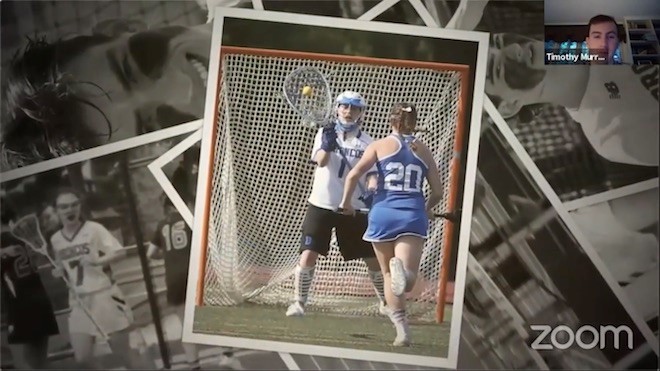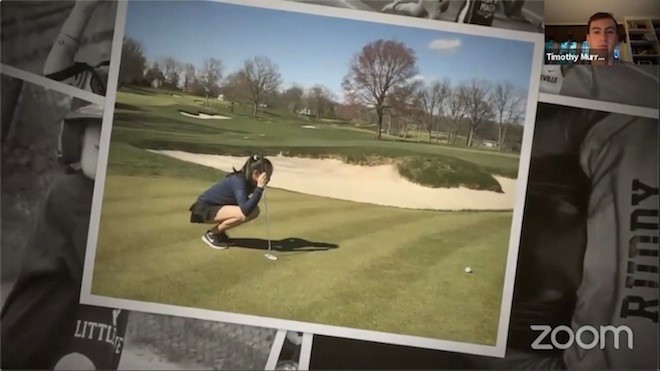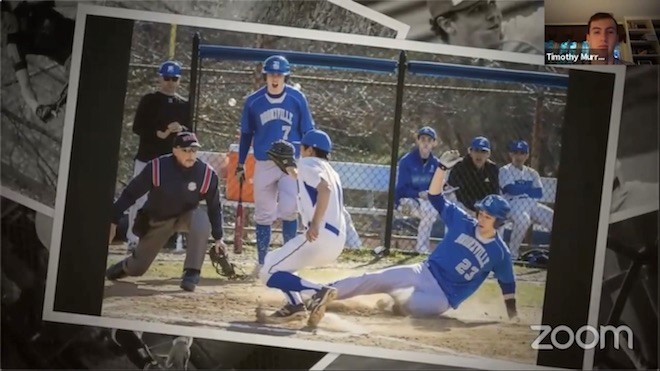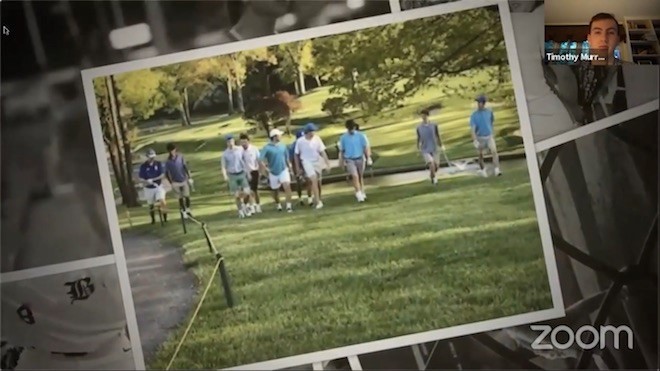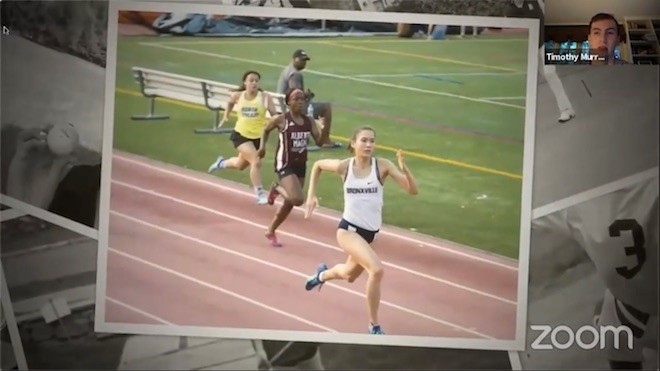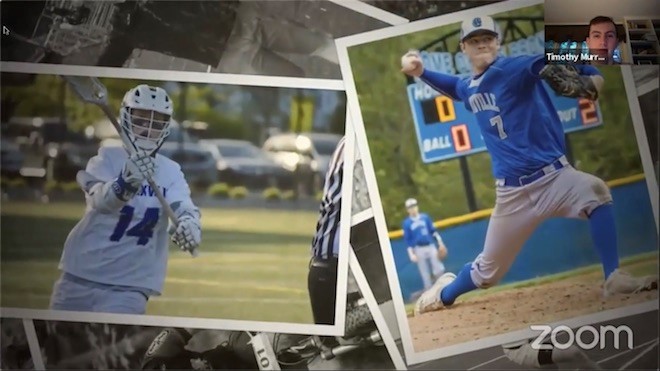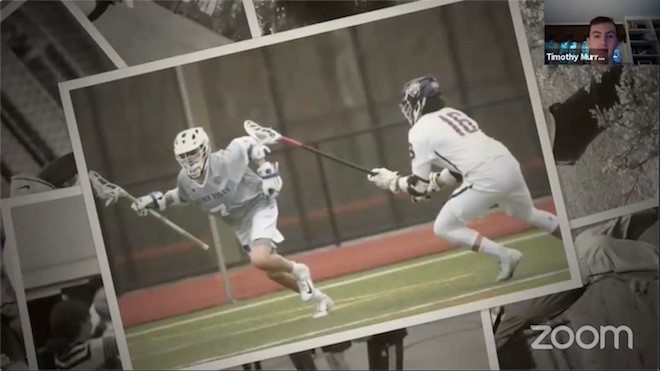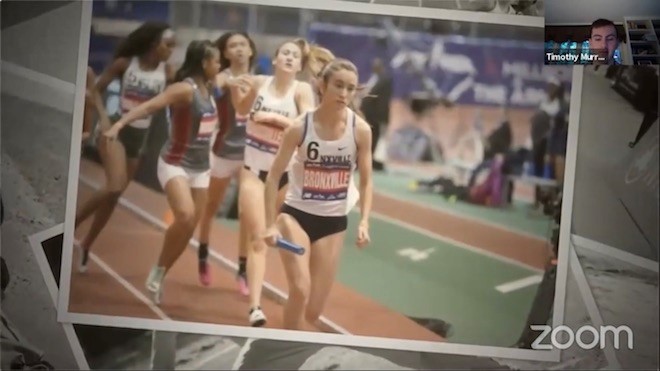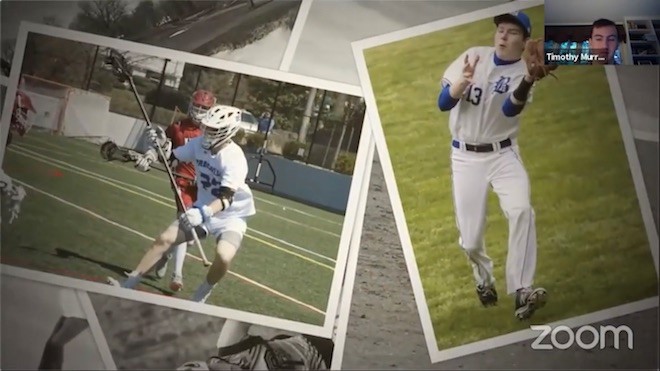 Photos by S. Dejoy