World-Renowned Track Star and Bronxville Native, Mary Cain, Speaks Out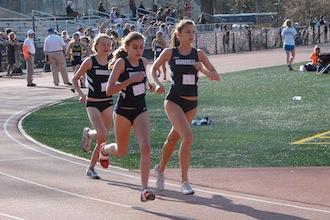 By S. Quinn DeJoy and J. Murrer
Nov. 13, 2019:  Bronxville native Mary Cain's success on the track is legendary and was chronicled in Myhometownbronxville throughout her middle and high school years
As just a seventh-grader, Mary Cain made a name for herself on the track and field team at Bronxville. She made it to states her very first year, breaking the New York 7th-grade record in the mile.
As an eighth-grader she and her teammates in the 4x800m relay earned All-American recognition at Nationals:  Six Bronco Track Athletes Receive Eleven All-American Commendations 
As a freshman, Cain broke the New York State high school record in the 1500m: Cain is Able: Bronxville Freshman Breaks the New York State Record in the 1500m 
As a sophomore, she was one of the youngest competitors at the Olympic trials and finished 6that the World Junior Championships
As a rising senior, she made history by becoming the youngest American ever to make a US team headed to the world championships: 
By age 17, Cain held the junior records (19 and under) in the 800m, 1500m, mile, and two mile along with other impressive records.
Upon graduation from Bronxville High School, Cain headed to the West Coast to attend the University of Portland and train with the Nike Oregon Project under Alberto Salazar. 
This week, Mary Cain was in the spotlight again, this time for her New York Times opinion piece.
Click here to read the story and see a video.

Pictured: A young Mary Cain (center) on the track at Chambers Field
Photo by J. Murrer.