Eleven Bronxville Squash Players Compete at 2019 U.S. Junior Open Squash Championship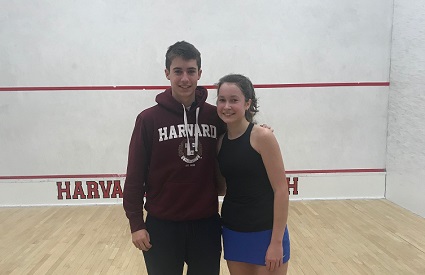 By Staff
Jan. 8, 2020: The weekend of December 14th, eleven talented Bronxville squash players traveled to the Boston area to participate in the 2019 U.S. Junior Open Squash Championship held at Harvard and Northeastern Universities, and Phillips Andover Academy.
The U.S. Junior Open Squash Championship is one of junior squash's biggest event of the year and features some of the strongest players in the US along with competitors from across the globe. Countries represented in the Open included Egypt, England, India, Pakistan, New Zealand, Canada, Ecuador, Colombia, Brazil, and Mexico, among others. 
The Bronxville players at the Open included Maggie Miner (Girls Under 11), Knox Vitrano (Boys Under 11), Turner Wolf (Boys Under 13), Charlie Clifford, Rustin Wiser and Thomas Sheumack (Boys Under 15), Ellie Clifford (Girls Under 15), Molly Stoltz and Lainey Neild (Girls Under 17) and Harry Charlton and Connor Stoltz, (Boys Under 19). All of these players train at the Bronxville Field Club under Director of Squash Supreet Singh and his team as well as at other clubs in the area.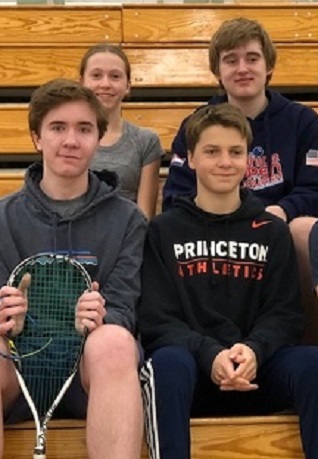 Molly Stoltz had the strongest performance of the weekend, finishing sixth out of 64 players in the Girls Under 17 Division. Along the way, she defeated Molly Chadwick, the Canadian number 1, and Saran Nghiem, England's number 2 player, both in five close games, evidence of her incredible determination. She ultimately fell to Miriam Cheng, a top player from Hong Kong.
Lainey Neild also played in the Girls Under 17 Division and had a great tournament, making it to the quarterfinals of the Consolation. Along the way, she defeated the #31 American in an epic five-game match.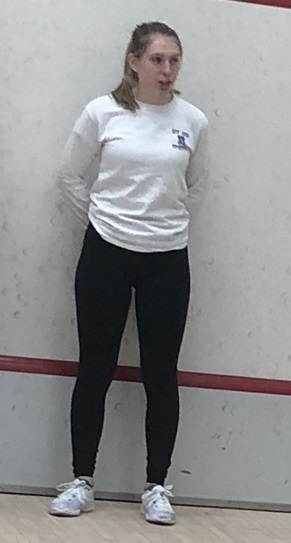 In the Boys Under 19 Division, Conner Stoltz finished in the Top 24, defeating strong players from New Zealand and South Africa along the way. He ultimately fell to Ethan Eyles of Australia in 5 games. Harry Charlton fell in the second round of the main draw to the #5 American but won matches against players from Greece, Peru, and Luxembourg, ultimately falling to a player from Canada.
Ellie Clifford made it to the finals of the Girls Under 15 Consolation playing a total of 8 matches. In six of those matches she didn't lose a game. Ellie ultimately lost to Eugenia Li, the #9 American, in a tight 5-game match. 
Charlie Clifford and Rustin Wiser both made it to the quarterfinals of the Boys Under 15 Consolation. Along the way, Charlie upset the #21 American in a 4-game battle, and Rustin had several great wins against players from Great Britain and the US. Thomas Sheumack also won several great matches in the tournament, notably a 4-game win over the #31 American.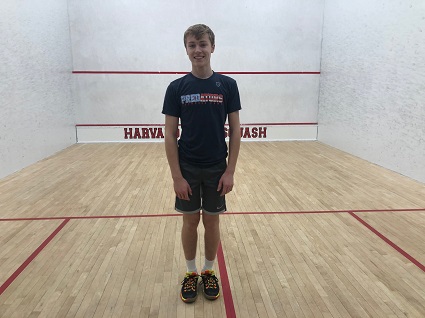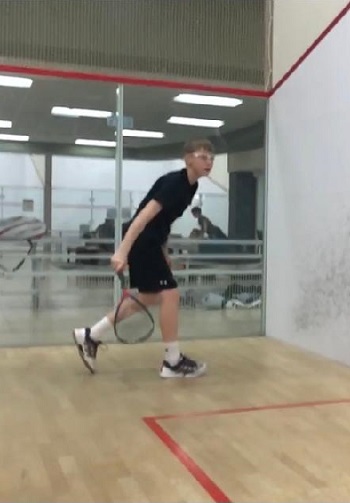 Knox Vitrano and Maggie Miner, both playing in their first US Open, played in the Boys Under 11 and Girls Under 11, respectively. Both had great tournaments, finishing in the Top 32.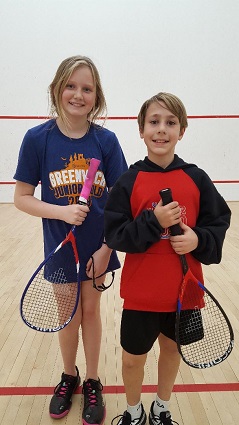 Congrats to all the players.

Photos courtesy parents of players