By Karen Talbot
June 12, 2021:  Graduation and Father's Day are around the corner. You can find something great right here in town and nearby!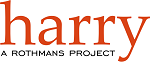 Voted Best of Westchester Men's Boutique 2019 and 2020.
You can find great gifts for grads and dad at the best and only menswear store in town.  Choose from a wide array of clothing and accessories from popular brands: Bill Reid, David Donahue, Faherty, Fair Harbor, Johnny-O and Peter Millar.  Gift certificates are available as well as private appointments in store.
60 Pondfield Road
Bronxville, NY 10708
914-779-1797
Hours: Monday through Friday 11am to 5pm; Sat. 10am to 5pm

You can give the Dads, Grads, and Teachers in your life the gift of relaxation and wellness this year with a Bronxville Wellness Sanctuary gift certificate.
We all know it's been quite a year!  Gift certificates an be used for any of our services ranging from relaxing or therapeutic sports massage to energy healing, yoga, and medication.  
Purchase online here
or stop by and we will package it for you!
14 Studio Arcade
Bronxville, NY 10708
914-337-9356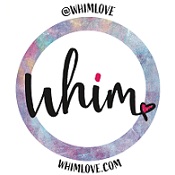 The best summer shopping in Bronxville is at Whim!  They have so many adorable outfits to choose from for all ages.  They are open 7 days a week!
65 Pondfield Road
Bronxville, NY 10708
914-652-7356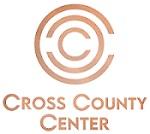 Cross County is celebrating Dads & Grads.  Visit Cross County Center and shop Pandora, Zara, Bath & Body Works, Invicta Watch, and H&M to find the perfect presents for dads and grads!  You can get even more gift ideas from our Gift Guides at
www.crosscountycenter.com
8000 Mall Walk
Yonkers, NY 10704
914-968-9570

Nutmeg
64 Main Street, Tuckahoe
914-779-1328
website
We offer a variety of "goodies" from pies, scones, breads, blondies and brownies, cakes & cupcakes, muffins and cookies, as well as a variety of food items for lunch and dinner.
Grads & Dads will thank you for giving them something special to eat for both of these occasions
*****

70 Pondfield Road, Bronxville
914-793-0737
Come and shop for your favorite graduate at our unique women's clothing store offering a wide selection of clothing and accessories from a variety of popular brands.
*****

65 Pondfield Road, Bronxville
914-337-4935
website
This is the perfect place to celebrate Graduations or Father's Day in our charming Tuscany setting. We offer indoor and outdoor dining with a very creative menu. Call early for reservations.
*****

POSH Beauty Boutique
118 Pondfield Road, Bronxville
914-361-1277
www.poshbronxville.com
POSH is a warm, welcoming spa offering the ultimate relaxing spa experience. Gift Certificates make a great gift for Grads & Dads.
*****

Tryforos & Pernice Florist
73 Pondfield Road, Bronxville
914-337-2525
tryforosflorist.com
We create elegantly unique and distinctive flowers arranged in traditional and contemporary themes and designs. Give a gift of flowers or a plant to that special graduate or a gift certificate to that special Dad. We deliver locally or around the world.
This content is sponsored by the participating companies