By Staff
Oct. 20, 2021: On November 2nd, Bronxville residents will have the opportunity to vote for a candidate for the Westchester County Board of Legislators in the 15th District, which encompasses Bronxville and parts of Yonkers. Incumbent Ruth Walter, who is a Democrat, is facing Republican challenger James Nolan.
The Westchester County Board of Legislators is the legislative and policy-making branch of the Westchester County government. According to the Board's website, "It is to Westchester what the US Congress is to the United States." However, unlike the US, which has the House of Representatives and the Senate, Westchester only has one legislative body.  
The Westchester County Board of Legislators has 17 members, and each member is elected to a two-year term. The Board approves the budget, appropriates funds, and levies taxes. It also passes local laws, acts, and resolutions. It has thirteen committees that oversee different policy areas such as Economic Development, Environment, Seniors, and Social Services.
Ruth Walter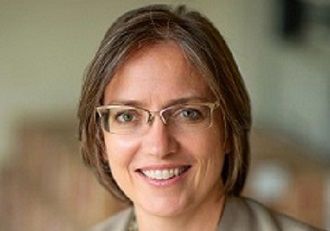 Ruth Walter is the current County Legislator for the 15th District. Walter and her family live in Bronxville and own Dobbs & Bishop Fine Cheese in the village.
In her role as County Legislator, Walter has worked on a variety of issues such as helping seniors get COVID vaccines, funding for a senior fitness park, a new "decibel" meter to identify and ticket loud cars that race on roadways in Yonkers and fast-fill water fountains that are environmentally-friendly.  
She has also begun an environmental agenda that includes efforts such as "complete streets," which is focused on reducing traffic and cars and facilitating other methods of transport such as walking and biking.  
Another important area of focus for Walter is inland flooding, which has been a problem for Bronxville and elsewhere in the County. She says there is money set aside to study this problem and that it is imperative that the County create "action items" with short and long-term solutions.  
Finally, Walter has advocated for funding from the County for local organizations such as the One Love Foundation, Bronxville Seniors, and the new gardens at the Will Library in Yonkers. "Gardens are important," says Walters, because "they serve as pollinator pathways."
Walter says she was "honored to have been chosen by this community last time" and would like to continue her work on behalf of the Bronxville and Yonkers communities. 
James Nolan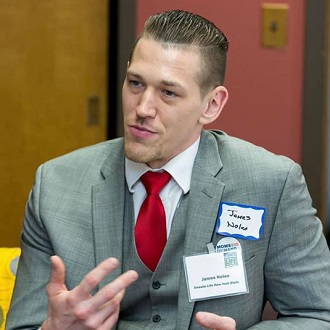 James Nolan, who was born and raised in Yonkers, currently works for the Yonkers Public Schools.  Some issues of importance to Nolan are crime, affordability, flooding, and small business.  
In 2015, Nolan lost his brother Michael, who was about to start his professional baseball career with the Oakland A's, to gun violence.  Combatting this kind of violence is important to Nolan. He has worked on a New York State gun buyback program and would like to see bail reform and other measures put in place to combat gun violence.  
Another issue of importance to Nolan is affordability. He sees this as a big issue in Bronxville and Yonkers, particularly for seniors. He would like to hold the line on raising property taxes. Another important issue to Nolan is flooding. He notes that flooding is getting worse with every storm and must be a priority and get addressed.
Finally, Nolan wants to help small businesses such as those in Bronxville. He would like to work closely with the Chamber to create private-public partnerships that help businesses thrive.
Nolan has been very involved with community service work over the years. For example, during the COVID-19 pandemic, he organized 38 food and PPE drives for frontline workers. He also provides scholarships to graduates of the Yonkers Public Schools through the Michael Nolan Foundation. 
Nolan says he is focused on doing "what's right for the people. People are the boss. A lot of candidates forget about that." 
Other Races on November 2nd
In addition to the race for the Westchester County Board of Legislators for the 15th District, there is also an election for Eastchester Town Supervisor and Eastchester Town Council on November 2nd.  MyhometownBronxville will be providing information on these candidates in next week's issue. 
Photo at top by A. Warner