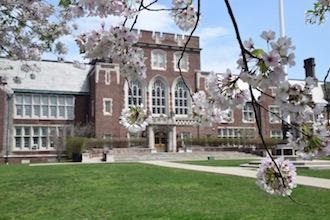 By Susan Meaney, Member, NPC
May 27 ,2020: After an initial postponement due to COVID-19, and in accordance with the NYS Governor's Executive Order No. 202.26,the Annual Budget Vote and School Board Election will be held remotely on June 9, 2020 with voting to be conducted by Absentee Ballot only.  
Per the District Clerk, all qualified voters will be sent an absentee ballot by mail and, to be counted, absentee ballots must be received by the District Clerk no later than 5:00 pm on June 9, 2020.
The Bronxville Committee for the Non-Partisan Nomination and Election of School Trustees ("NPC") has chosen to endorse two nominees, 
Jennifer Russo
 and
Michael Finley
, as its candidates to fill the two vacant seats for the Bronxville Board of Education. Each of the nominees is currently a School Board Trustee and is seeking re-election to the position. 
The NPC is very enthusiastic about the candidates and the skills and abilities they bring to the School Board. 
To give the Bronxville community the opportunity to speak with the nominees, the NPC typically hosts an open-house reception at this time. 
However, current social distancing guidance and rules preclude this. 
To try to provide a similar forum for the community in lieu of the reception, we welcome your emailed questions for the nominees instead at This email address is being protected from spambots. You need JavaScript enabled to view it..
Below is some background for each nominee:
Jennifer Russo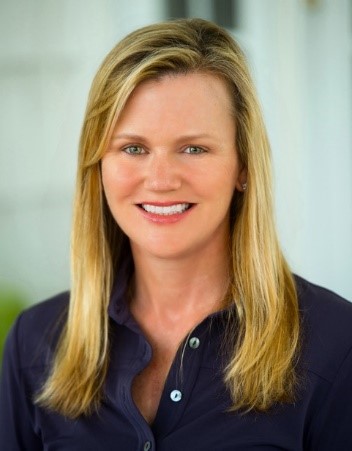 Since moving to Bronxville in 2003, Jennifer has been extensively involved in the community through her work with the school, her neighborhood association, and a number of philanthropic organizations in the area. She is currently working as an SAT/ACT tutor.  She previously worked in interior design following several years on Wall Street as a corporate bond analyst at Lehman Brothers.
Jennifer is currently a trustee of child services organization Graham Windham, where she co-chairs an annual holiday program for more than 100 children living in Graham's residential facility in Hastings. She is also a School Programs Guide at the Cloisters branch of the Metropolitan Museum of Art. Other nonprofit work includes volunteering as a college coach for ScholarMatch and tutoring at Mount Vernon High School for Destination College.
In addition, Jennifer has contributed extensively to The Bronxville School through multiple leadership positions on various school councils and the PTA. Jennifer and her husband, Jim, have two daughters at The Bronxville School, one in twelfth grade, the other in ninth. Jennifer attended the University of Pennsylvania, where she majored in East Asian Studies, and then returned to earn her MBA from The Wharton School.
Michael Finley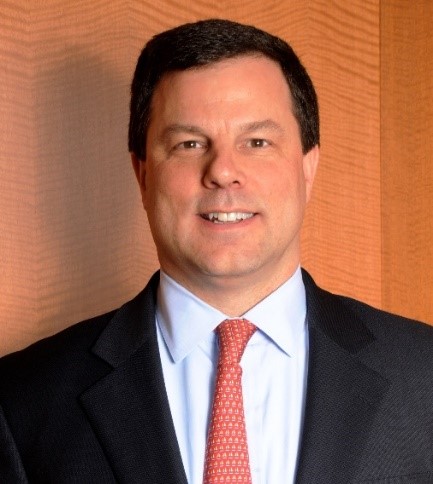 A Bronxville resident since 2004 and a member of the Board of Education for the past three years, Michael has had an extensive career in private equity, first at Lehman Brothers and then, for the past 20 years, at two private equity firms that managed multibillion-dollar funds. Over the course of the last 15 years, Michael has been a member of multiple private and public company boards, interacting with all levels and types of management teams. Michael holds an MBA and is a certified public accountant.
Michael and his wife, Denise, are raising two girls – one who went K-12 at The Bronxville School and is now a rising senior in college and the younger daughter is a sophomore in the high school. He attended Union College and the University of St. Thomas in his native Minnesota, where he majored in business and economics. He received his MBA from The University of Chicago Booth School of Business.
What is the NPC and what does the NPC do?
The NPC was formed in 1936 to foster the election of Trustees of the Bronxville School on a non-partisan basis and consists of three elected representatives from each of Bronxville's seven election districts.  
Nomination by the NPC is not a requirement to run for the school board.  The NPC seeks qualified Bronxville residents who are interested in serving on the school board. The NPC actively seeks community input about all applicants, then nominates a candidate for each open school board position to run in the school district election each year, while making every effort to be as transparent as possible to the Bronxville community in its process.  You can learn more about the NPC at www.bronxvillenpc.com.

Pictured at top: Bronxville School in spring 2019; photo by A. Warner
Photos of candidates courtesy NPC

Editor's note: As a public service, MyhometownBronxville publishes articles from local institutions, officeholders, and individuals. MyhometownBronxville does not fact-check statements therein, and any opinions expressed do not necessarily reflect the thinking of its staff.