By Plamena Quintavalla, Syntax for the Bronxville School
Feb. 17, 2021: Members of Bronxville High School's choir have produced a beautiful cover of the song "Bring Me Little Water, Silvy" by Huddie W. Ledbetter. 
Under the direction of Choral Director Pamela Simpson, the choir studied Ledbetter, also known as Lead Belly, who was an American folk and blues musician notable for his virtuosity on the 12-string guitar and his strong vocals.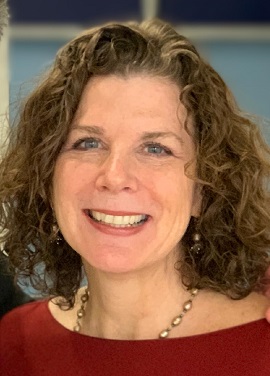 Ms. Pamela Simpson
"Lead Belly had an uncle, Bob, whose wife's name was Silvy," Simpson said. "When he was out plowing the fields, he would often shout at Silvy to bring him some water. After a while, this holler developed into this song."
Click on this image to see the production.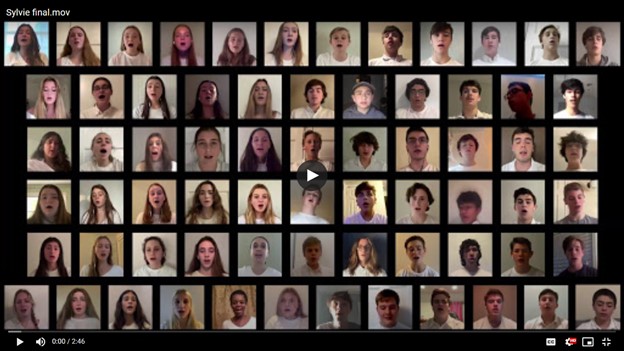 As Ms. Simpson explained, "this song is structured around the tonic triad and its inversions. The hardest part for the students is to video record themselves! They had to listen to a "click" track and sing their part on their own. It's a challenging process but worthwhile once it all comes together!
"Ms. Simpson expressed gratitude to "our accompanist, Dr. Jonathan Faiman, for putting all the tracks together!"