By Kimberly Gianelli
Dec. 16, 2020: Young at Arts, celebrating its 15th Anniversary year, is rolling out the red carpet and inviting the community for the drive-in premiere of the movie musical "Annie" Friday, December 18 at 7:00 p.m. at the Holy Trinity Greek Orthodox Church located at 10 Mill Road in New Rochelle.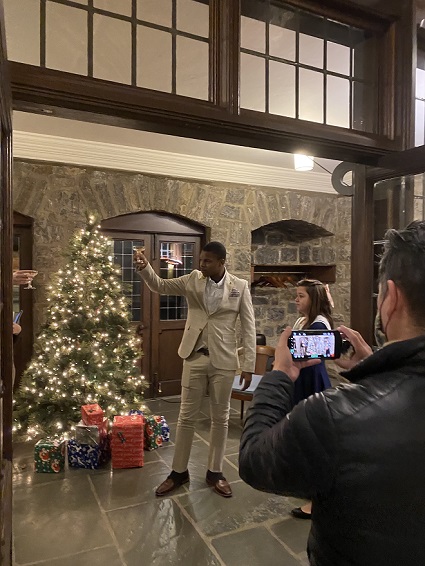 "In September, as many schools had children logging in and looking at screens all day, I knew we had to offer something more enriching and engaging for our students," explains Sharyn Pirtle, Founder and Director of Young at Arts. "We quickly adapted our voice, acting, music, and dance classes to Zoom this past spring producing the "Zoomsicals" The Little Mermaid and Urinetown, but I knew the kids were craving community, and so the idea of a socially distanced movie musical was born," said Pirtle.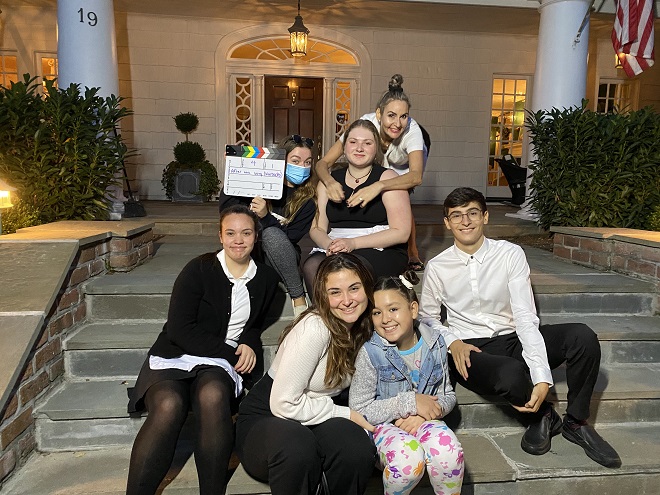 Young at Arts auditioned dozens of students for its first foray in film production, and the project was met with incredible enthusiasm. Over 10 weeks, a cast of 30 from Bronxville and beyond worked safely to stage, choreograph, and film a modern adaptation of the beloved Broadway story, Annie. "Our very own hometown of Bronxville was the perfect backdrop, and audiences will see their favorite businesses like Park 143 Bistro, The Bronxville Diner, and Value Drugs make appearances throughout the film." 

As Annie reminds us, the sun will always come out tomorrow, but sometimes, you have to create your own light—and the Young at Arts performers are certainly shining bright.
Tickets to Annie, the drive-in experience are $25/vehicle and can be purchased at https://annieyaa2020.swell.gives. 
Young at Arts is a dynamic performing arts education program nestled within the campus of Christ Church Bronxville.  YAA is registering now for in person classes. For more information about the programs offered at Young at Arts, visit https://youngatarts.org
Photos courtesy Young at Arts
Editor's note: As a public service, MyhometownBronxville publishes articles from local institutions, officeholders, and individuals. MyhometownBronxville does not fact-check statements therein, and any opinions expressed do not necessarily reflect the thinking of its staff.